Ultra-Concentrated Laundry Detergents : concentrated laundry detergent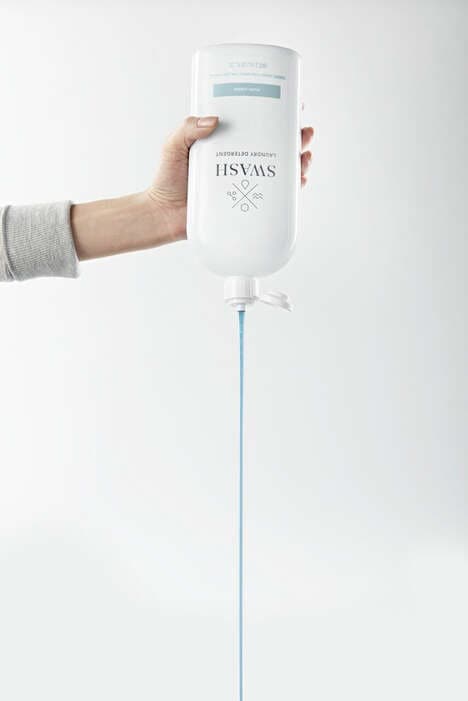 Swash is a new and highly concentrated laundry detergent from Whirlpool Corporation and it marks the company's foray into the liquid laundry detergent category. Thanks to the formula, which is eight times concentrated, the ultra-concentrated detergent is effective for all machines and it promises four times more loads with the same amount of detergent.
Swash laundry detergent is paired with a Precision Pour Cap so that it's easy to get the right amount of product to care for a regular size load of laundry with just a squeeze. The formula is available in scents like classic Pure linen, Simply Sunrise and Free & Clear, an option that's free from perfumes, fragrances and dyes.
The concentrated laundry detergent is available exclusively on Amazon and consumers are invited to learn "The Smart Way to Wash."
Image Credit: Swash
Hits: 0