Vegan-Friendly Hot Chocolate Kits : hot chocolate kit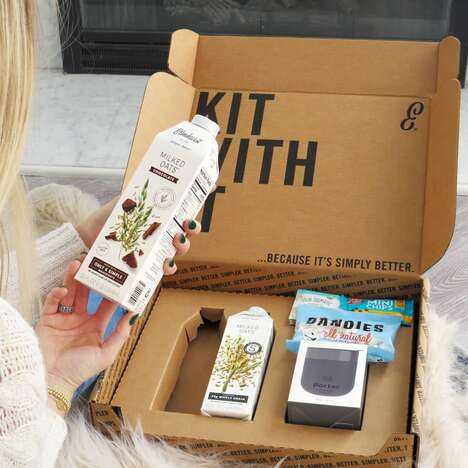 The limited-edition Ultimate Hot Chocolate Kit from Elmhurst 1925 is a gift set that shares must-have ingredients for making a comforting cup of hot chocolate at home without gluten or dairy. The kit contains Elmhurst's Chocolate Milked Oats and Elmhurst Original Milked Oats, plus Dandies mini marshmallows, an adaptogenic cacao mix and semi-sweet mini chocolate chips. There's also a mug so that the kit creates an instantly cozy, ready-to-enjoy experience.
Making the perfect hot chocolate with only plant-based ingredients is becoming easier thanks to the ever-growing number of alternatives milk products on the market but sourcing add-ons like gelatin-free marshmallows is sometimes a challenge. This hot chocolate kit makes it easy to get all of the vegan and dairy-free essentials in one go.
Image Credit: Elmhurst 1925
Hits: 0