Festive Furry Friend Socks : dog socks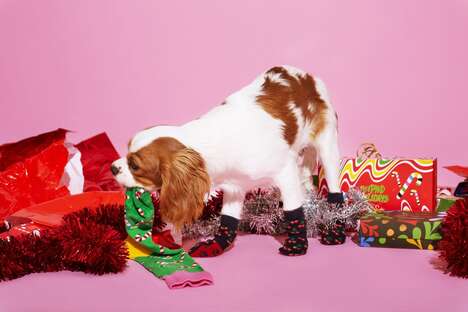 The Happy Socks Dog Socks are a new special edition offering from the playful sock brand that will offer consumers a way to make their furry friend a little bit more festive this holiday season.
The pet products come in three fun designs that are intended to be worn on all four paws of the dog to help give them a festive look. The anti-slip patches on the bottom of the socks help pets to maintain grip on slippery surfaces, which could prevent injury when being worn around the house.
The Happy Socks Dog Socks have a festive design, but are also rated for warmth to help insulate a pet's paws from cold floors keep them comfortable throughout the cold weather months.
Image Credit: Happy Socks
Hits: 0