New Normal Restaurant Vehicles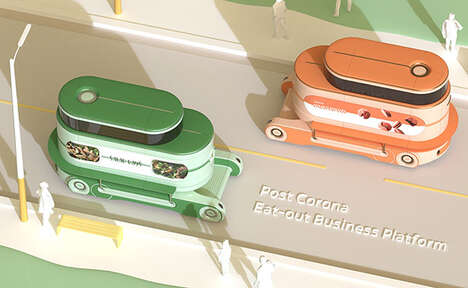 The COVID-19 pandemic has sent shockwaves through virtually every industry and has been particularly rough for restaurants, so the conceptual Post Corona Eat-out Business Platform has been designed to help restauranteurs stay agile in the new normal.
The vehicles are intended to function as mobile restaurants that can be driven almost anywhere and set up for use in a short amount of time. Business owners can then prepare foods to be served to patrons in the open air environment where they can either eat in a social distanced manner or take their meal to go.
The conceptual Post Corona Eat-out Business Platform is the design work of JungSoo Lee and is intended to be rented out for short-term use to help restaurants get back up and running as quickly as possible.
Hits: 0