Artfully Eroded Surf-Themed Designs : wave relic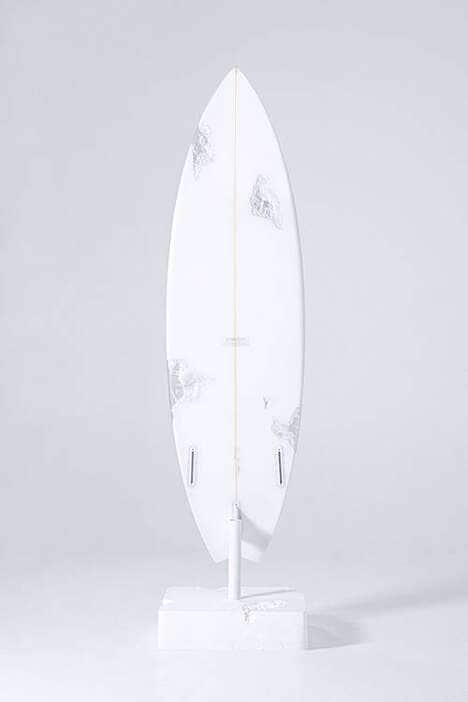 Daniel Arsham joins forces with STAMPD designer Chris Stamp on a brand new restricted assortment named 'Wave Relic.' That is becoming a member of the surfboard model Haydenshapes. The three-way collaboration leads to a set of attire and surfboards. The unique set nods to themes of the ocean and technical building.
The capsule is made up of surf gear, hoodies, jackets, surfboards, tees, sweatpants, and caps that are available black and white. The graphics that element the designs are the crystalized erosion that's true to Arsham's work. Some of the notable items within the capsule is the white sculptural surfboard designed by Haydenshapes and Arsham. It has a three-dimensional erosion finished with quartz and selenite detailed visuals.
Picture Credit score: STAMPD
Hits: 0